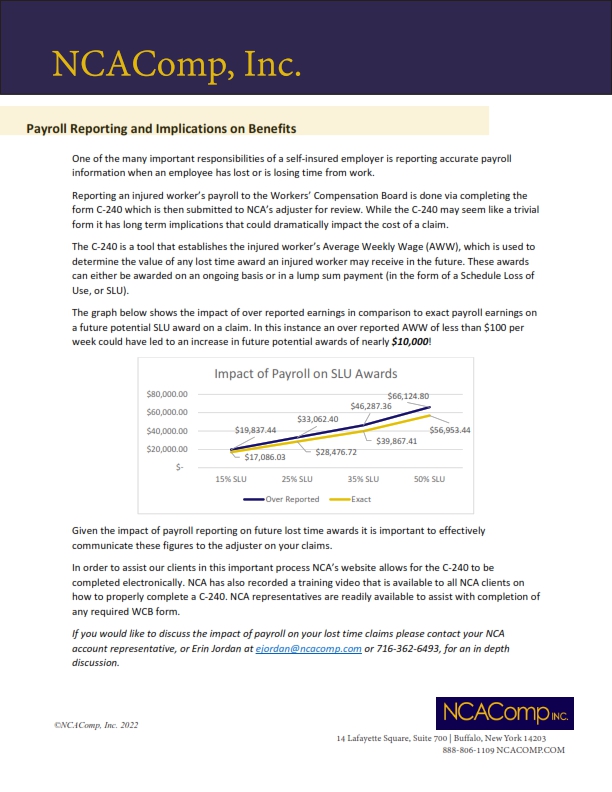 In this whitepaper, we explain the financial impact and importance of accurate C240 form filing. You can see a copy of the blank C240 here: EMPLOYER'S STATEMENT OF WAGE EARNINGS (ncacomp.com)
View White Paper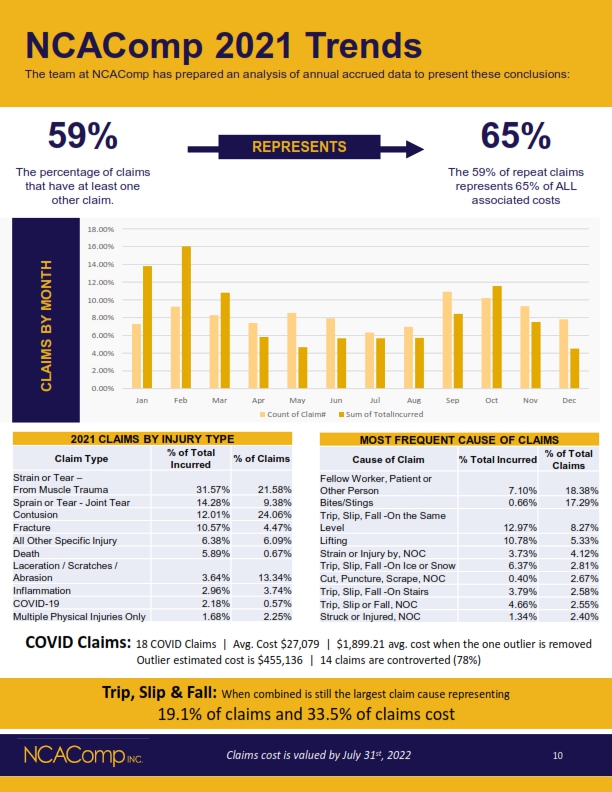 This document reviews the trends in NCA clients' workers' compensation programs in 2021, including details on COVID-19 claims.
View post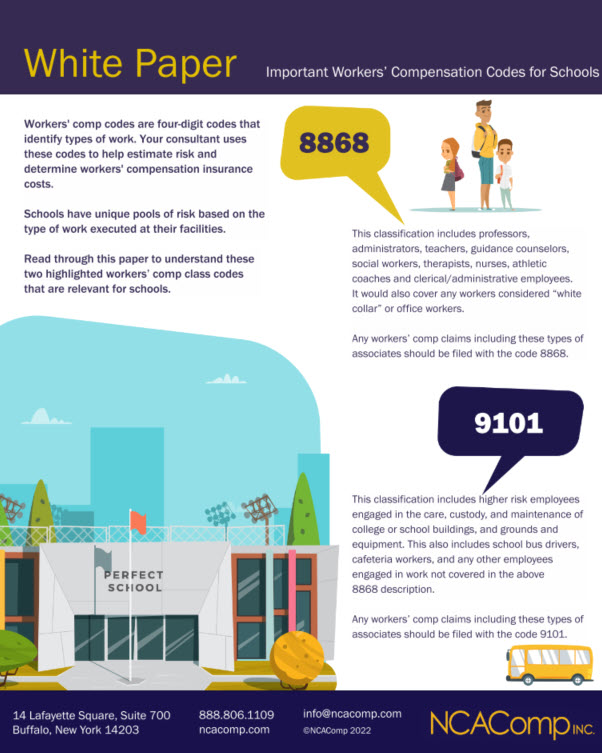 This paper explains the two main class codes for schools and what types of job classes belong in each.
View White Paper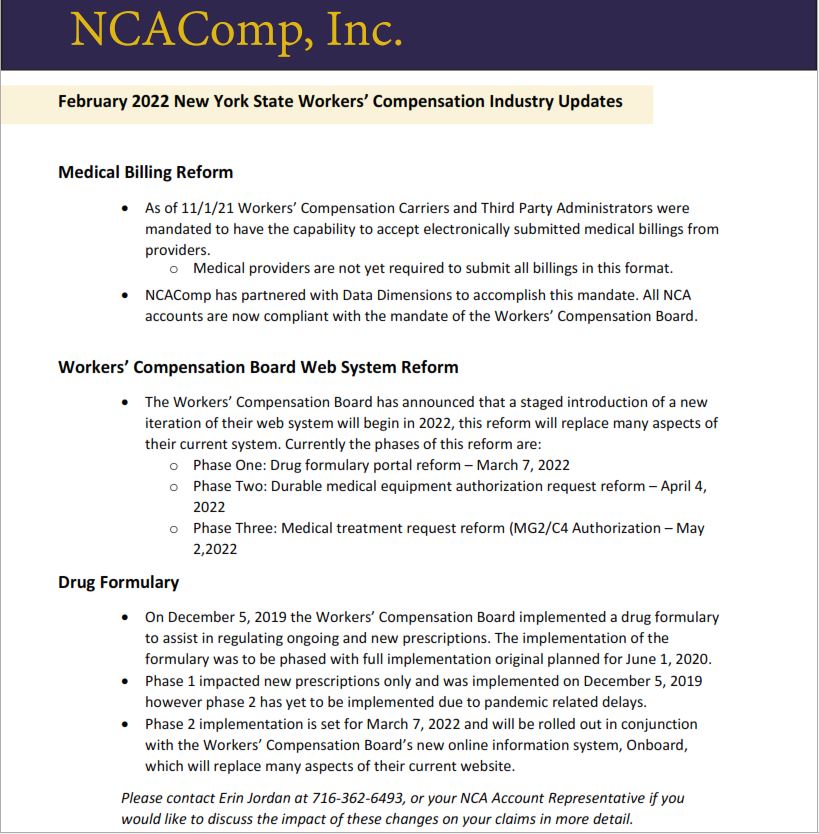 This white paper provides updates on the Medical Billing Reform, Workers' Compensation Board Web System Reform, and the Drug Formulary.
View White Paper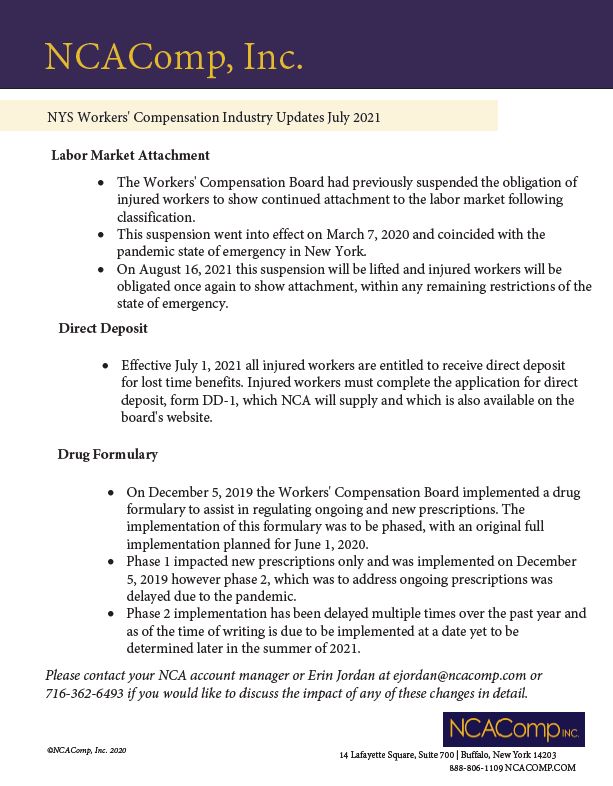 This white paper covers continuing changes to Labor Market Attachment, Direct Deposit, and the NYS Drug Formulary
View White Paper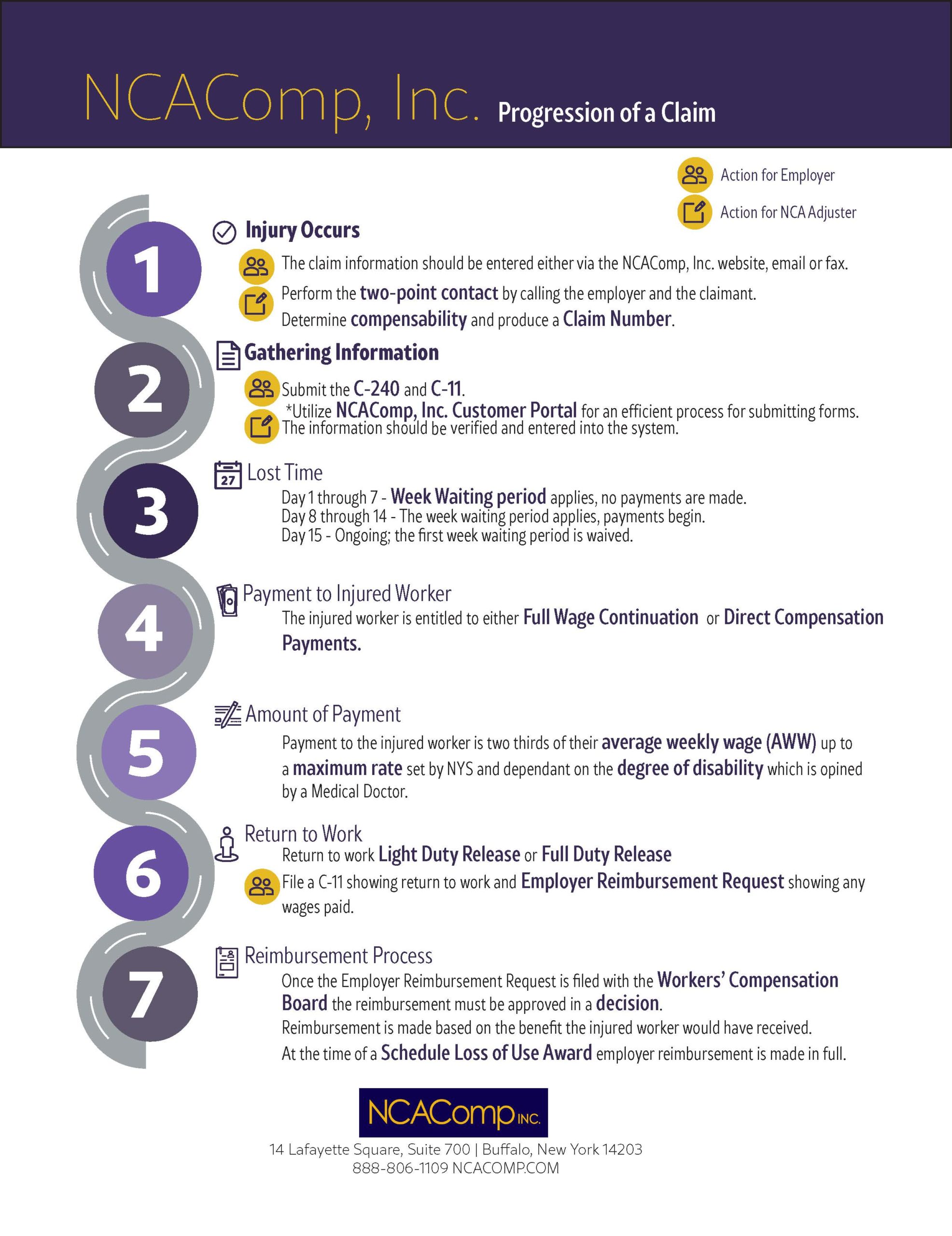 This paper is a guide explaining the different events that happen throughout a claim in regards to injured worker wage benefits.
View White Paper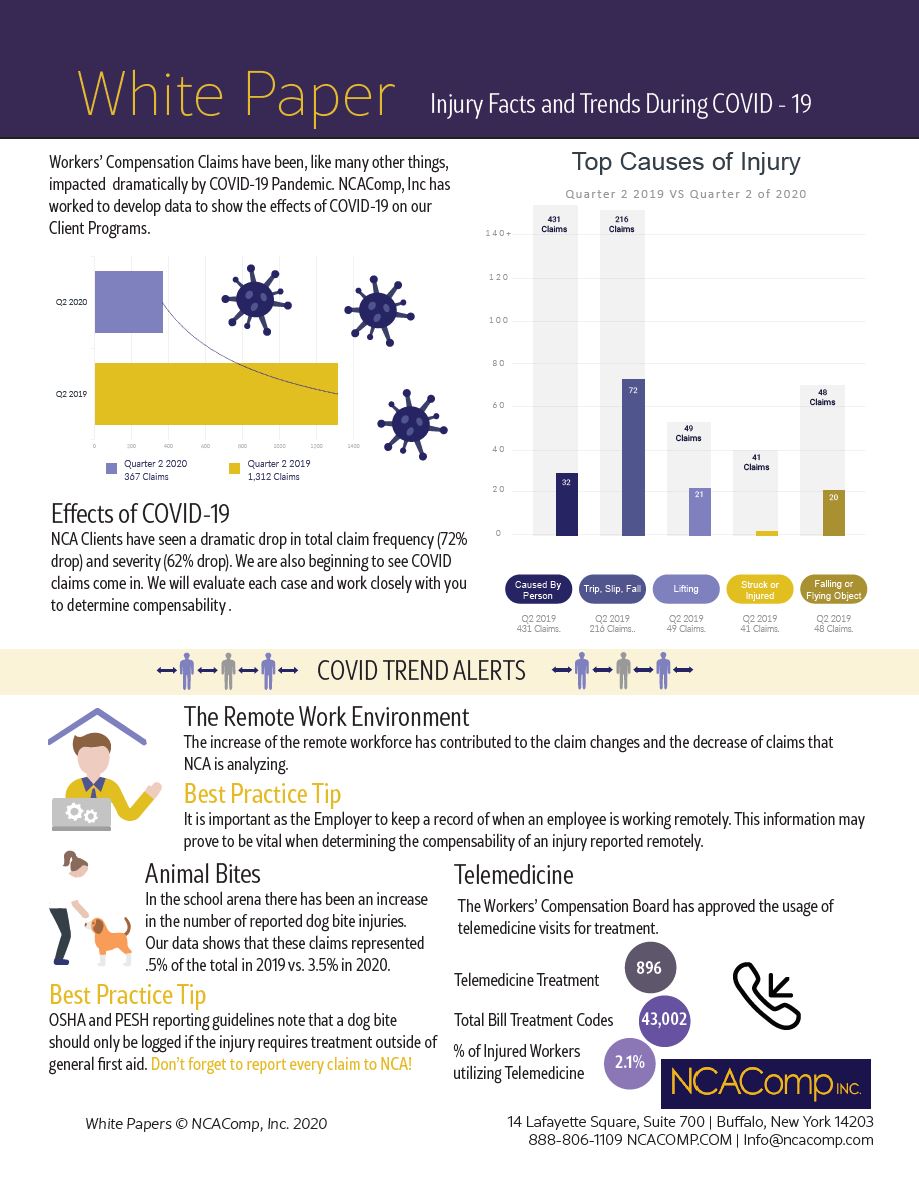 This white paper breaks down the trends we have seen with NCA's clients in the first quarter of the COVID-19 pandemic (Q2 2020)
View White Paper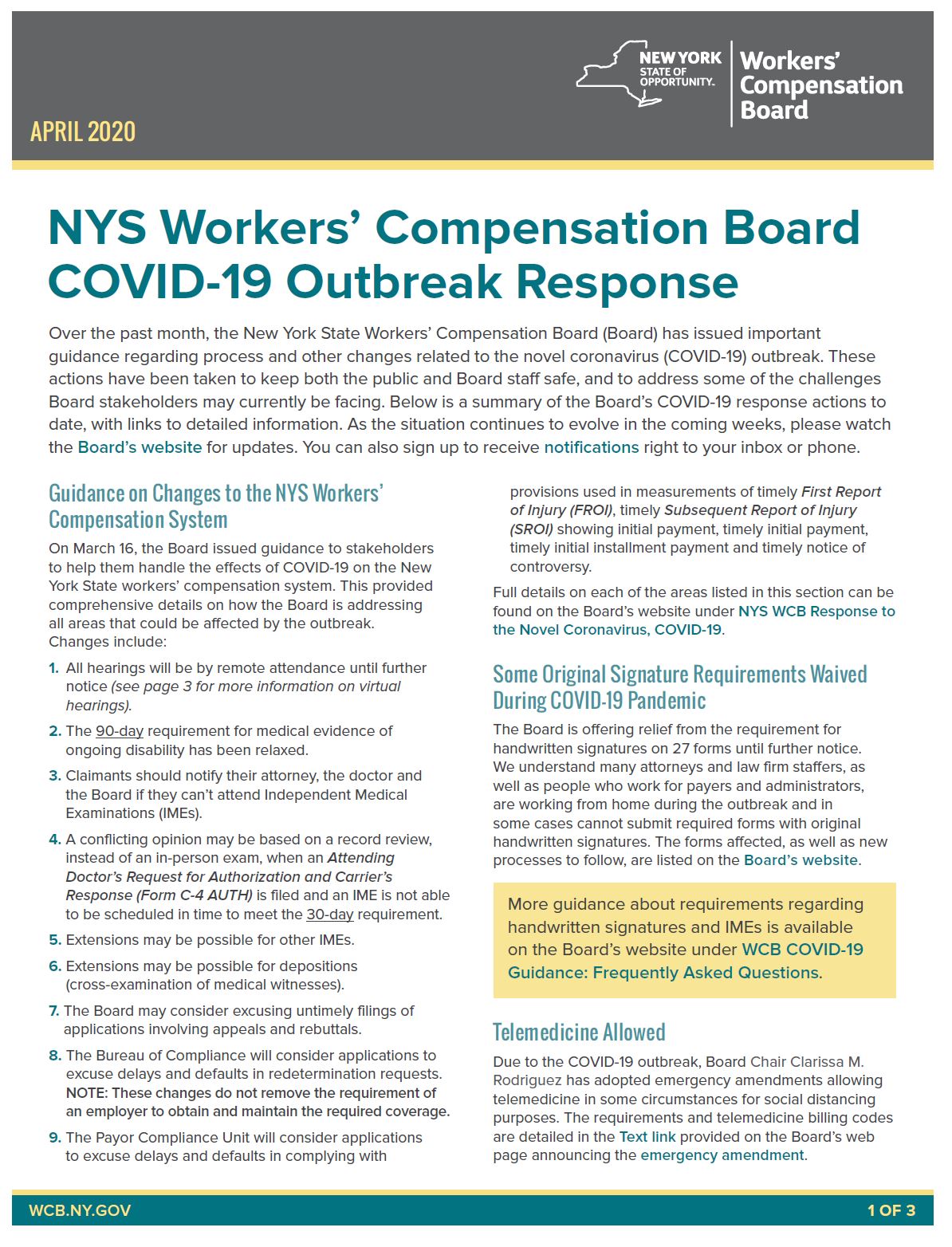 A summary from the Workers' Compensation Board of New York State of all the changes or relaxations of regulations that have been implemented in response to the COVID-19 Outbreak. http://www.wcb.ny.gov/content/main/TheBoard/WCBcovidresponse4-20.pdf
View White Paper